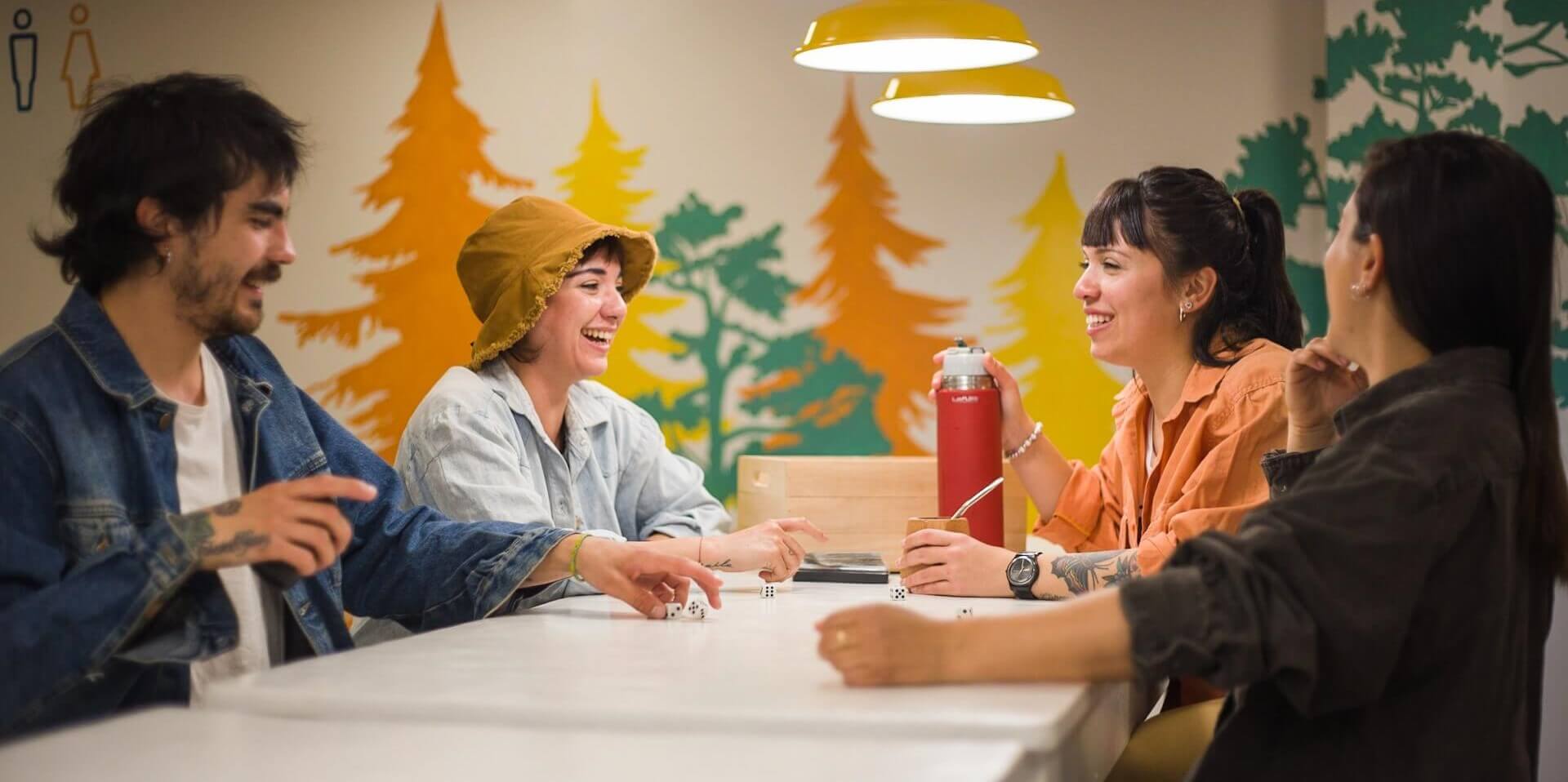 Lockers and/or safe deposit box
Private bathroom in each room
Communal kitchen and gardens with barbecue
Los Troncos combines the warmth of an inn with the services and comforts of a hostel, such as the use of kitchens and common areas. You can choose between dorms, private rooms and departments
Book your stay in Bariloche at the best rates
DORMS
Shared bedrooms with private bathroom
PRIVATE ROOMS
Singles, doubles, triples or family rooms
DEPARTMENTS
Couple or family
COMMON AREAS
Equipped kitchens, dining rooms and cozy areas
GARDENS
2 gardens, both with barbecues
We offer privacy and shared spaces. Ideal for groups of friends, families, couples and single travellers.
We are located about four blocks from the Civic Centre, close to the bus stops that take you to the main attractions of Bariloche.
Do you have a travel agency or plan to travel with a group?
Reach out to us here
Many groups from our country or abroad, choose "Los Troncos Hostel " to carry out different social, cultural or sporting events in Bariloche.
If you are responsible for a group or you have an agency, do not hesitate to contact us using this form, we are at your disposal to coordinate the necessary logistics.
Let's talk!